Our Philosophy, Our Clinics:
We pride ourselves on being a boutique, holistic health clinic using our expertise and innovative and scientifically-proven treatments to ensure you achieve your health needs.
We are incredibly passionate about holistic medicine and believe that treating a person is more than just a disease – at All About Health & Wellness we follow this philosophy to ensure you get the very best treatment available.
We joined our individual practices (All About Health and John Haywood Physiotherapy) together to become All About health & Wellness after we joined our lives in marriage in 2007. Since first combining our practices we have opened clinics in both Crofton Downs and Eastbourne.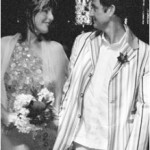 We have a number of unique differences that set us apart from many other clinics in our field:
We have extensive experience in our given fields, with over sixty years experience between us. We use these skills to give our patients the very best treatment available.
We provide a wide range of services from sports medicine, nutritional advice, allergy management and emotional support, allowing us to treat you holistically
We use innovative and scientifically-proven treatment to ensure that the service we provide is thorough and accurate
We have strong relationships with other health specialists, so you can be assured you receive the best advice and support possible