← Back to blog page
By on Aug 15, 2018
Welcome to your health & wellness

Expertise ~ Support ~ Results
We're sorry we didn't get a newsletter out in July - Paddy has been incredibly busy with her ongoing advocacy work to raise awareness about surgical mesh, as a co-founder of 'Mesh Down Under', along with her commitments to the Ministry of Health Mesh Working Group which currently includes work on the development of robust inform consent for women undergoing Gynaecological surgery. Check out Paddy's interview on Nine to Noon last Tuesday here.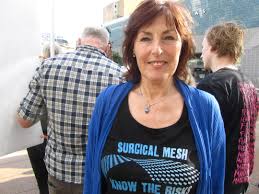 If you're interested to learn more about surgical "innovations" like surgical mesh and the "devastating consequences" they could potentially have for patients, with stories from people who have lived, or are living, a nightmare caused by a medical device which was meant to better their health but instead worsened it, have a look at this excellent documentary on Netflix - 'The Bleeding Edge' (Rating: R16+).Synopsis: "This eye-opening look at the fast-growing medical device industry reveals how the rush to innovate can lead to devastating consequences for patients."__________________________________________________________________________________________________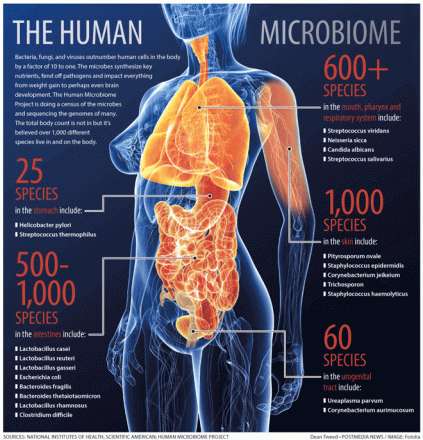 Image Source: The Mind Body Shift / Originally Sourced by The Mind Body Shift from: Eat Like Lisa
This month, we're going to be looking at "5 Ways You Might Upset Your Gut Microbiome and What to Do About It"; 'smart DNA' microbiome testing; and our 10% discount on our stocked Metagenics probiotic product for the month of August! We hope the information below will give you a much wealthier insight to good gut health, including information about microbiomes; what they are, how you can test them and how you can supplement to ensure the best microbiome health, which we come across in both natural and man-made products (supplements). With a better insight comes better judgement when choosing the right foods and supplements to feed your body to keep you healthy and well. Additionally, we still have our Vitamin C powder on special, with a 20% discount!
We look forward to seeing you soon,
John, Paddy, Ali, Pauline, and Janet.
__________________________________________________________________________________________________
5 Ways You Might Upset Your Gut Microbiome, and What To Do About It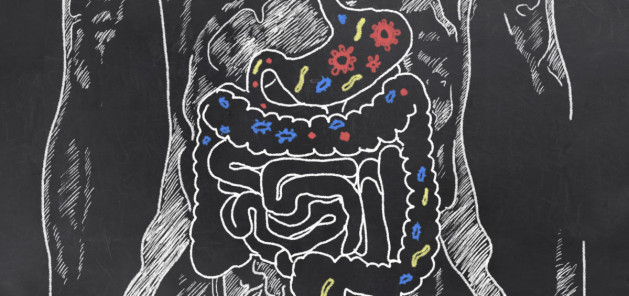 A featured piece by Metagenics.
Microbiome 101
'Microbiome' is a hot topic right now for anyone interested in health; but you may be wondering what exactly it is? You've potentially heard about the good bacteria living within your digestive system, and may have even thought about taking a probiotic to support them. Well it's this internal community – actually encompassing a massive 38 trillion microbes (not just bacteria) – that are collectively referred to as your commensal microbiome. When healthy and balanced, your microbiome has wide-reaching health effects, such as synthesising important vitamins you need; helping to modulate and boost your immune system; assisting with waste elimination (therefore supporting healthy bowel function); and even influencing your mood. However, your diet and lifestyle choices can negatively impact the health of your microbiome; resulting in a reduction in both the numbers and/or diversity of the organisms within your gut. Disruption to your internal microbial community can then create an environment where pathogenic (disease causing) organisms have the opportunity to grow and prosper. This state of imbalance is termed 'dysbiosis', and can lead to a plethora of negative health effects, including digestive complaints, nutrient deficiencies, or maybe a compromised immune system (which can lead to allergies and/or frequent illness) – these are all common outcomes when the microbiome becomes imbalanced. Click
here
to continue reading, including information on five of the most common diet and lifestyle factors that may negatively impact the health of your microbiome, along with some tips to help you re-establish a healthy and thriving microbial community once more. Also, keep an eye out further in our newsletter where we have a Metagenics probiotic special! __________________________________________________________________________________________________
Did You Know... We Offer 'smartDNA' Testing?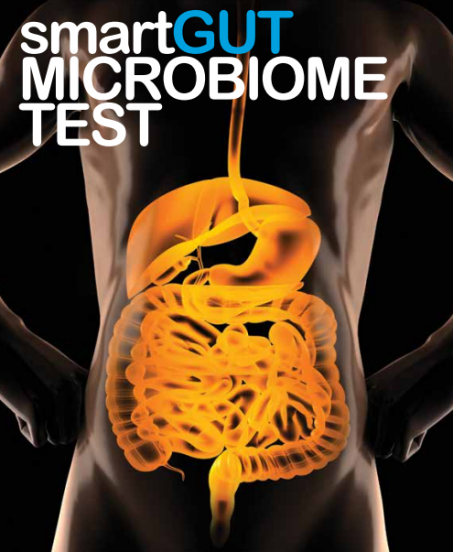 We offer 'smartDNA' testing in the form of the 'smartGUT' microbiome tests.
What is the smartGUT microbiome analysis?
The smartGUT microbiome analysis gives you access to leading edge DNA sequencing technology.
What is Metagenomic Analysis?
The bacteria present in our gut, mouth, skin and other sites in the human body are often referred to collectively as the human Microbiome or "second genome". Composed of more than a 100 trillion microorganisms the human microbiome outnumbers the total number of human genes by a factor of a hundred to one. This means, for every gene in your genome there are 100 bacterial genes. Genomic technology now has the capacity to view this second genome by sequencing specific regions or variable regions in the bacterial genome. It is these variable regions that enable bacteria to be identified down to species level. Each bacterial species has a unique "finger print". This means that the analysis is similar to a crime scene investigation. If the sequence is detected then that particular bacteria is present in your gut.
What Can I Expect From The Test?
Do you experience:
Bloating
Chronic Fatigue
Diahorea
Depression
Weight Gain
Skin Conditions
If you answered 'yes' to experiencing any of the above, the smartGUT microbiome test can help as the Bacteria Diversity Profiling will assist you in understanding some of the causes of your health issues.
For more information, click here

to view the brochure.
To book a consultation with us, please see further in the newsletter with a link to email us - alternatively, you can call us on 0800 200 299. We'd love to help you ease, or maybe even get rid of, those health issues you may be facing due to your gut health.
__________________________________________________________________________________________________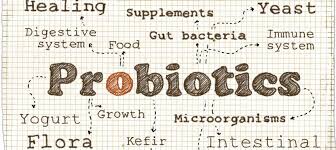 The probiotic product, Ultra Flora Restore 30 VegeCaps (normal and dairy free), by Metagenics is a dietary supplement said to assist with many health problems, but especially with gut health, with over 24 billion live good bacteria.
Probiotics help to restore good gut health, especially important if you've come to us for the smartGUT test and the results showed you need to give your gut some TLC. So, this month, we've got a SPECIAL OFFER on these products!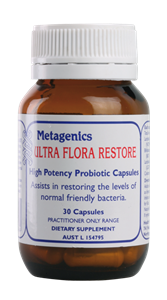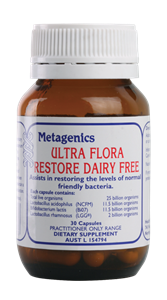 SPECIAL OFFER!! Ultra Flora Restore 30 VegeCaps (normal, or dairy free)
We are giving you a 10% discount on these two products for the month of August!
Want help to better your diet to include more foods which assist with good gut health? Or, do you want to see how your gut is functioning with a smartGUT test?
Book your consult with us here, or phone 0800 200 299 - we'd love to help!
__________________________________________________________________________________________________
Naturopathic Vitamin C Powder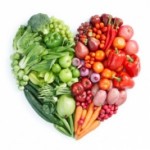 We are still offering our fantastic Naturopathic high dose Vitamin C powder (including immune boosting zinc + those crucial bio-flavenoids) for a 20% discount at just $36.00 for 200 gms Ingredients - Each 5 ml metric teaspoon contains at least: Total Vitamin C per serve --------- 2.96g (2960mgs) Ascorbic Acid ------------------------ 2280mg Calcium Ascorbate ----------------- 308mg Magnesium Ascorbate ------------- 794mg Lemon Bioflavonoids --------------- 1084mg d-alpha-Tocopherol succinate ---- 131mg(equivalent to Vit E 152 IU) Beta-carotene (natural) ------------- 37mg (equivalent to Beta-carotene 2.8mg) Zinc amino acid chelate ------------ 28mg (equivalent to Zinc 5.6mg) Natural Orange flavour ------------- 505mg Citric acid ------------------------------ 393mg Sodium bicarbonate ----------------- 187mg Stevia rebaudiana -------------------- 252mg This product contains NO Yeast, Wheat, Milk/Dairy, Artificial Colour, Artificial Preservatives, Artificial Flavourings or Sugar.
__________________________________________________________________________________________________________
As always, if you have questions or would like to find a time to come in to talk to Paddy, John or Ali, you can enquire online or call us on 0800 200 299.
In the meantime, have a great month, and Healthy Regards,
John, Paddy, Ali, Pauline, and Janet.